7 New Year's Resolutions for First Time Home Buyers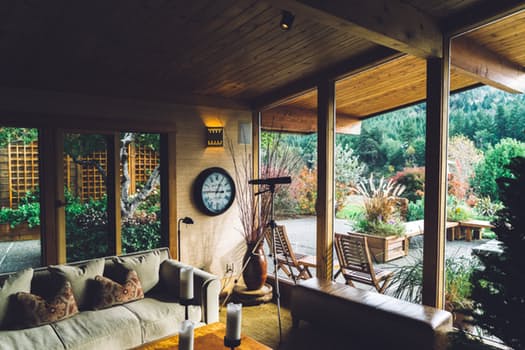 From moving in the day after your honeymoon to your three children who all colored on the walls, your house holds a lot of sentimental value and memories, but let's face it, you are ready for a new home. Whether you want a bigger yard, nicer kitchen, or just can't get that awful smell out of your son's room, you will need a plan. We put together the Top 7 New Year's Resolutions for home buyers to help make your dream come true.
#1: Write Down What You're Looking For
Here is the part that everyone looks forward to. You gather your Elle Décor and Luxe Interiors magazines to start dreaming of your perfect home and everything you want in it. The hard part is not getting caught up in the fantasy and figuring out how to make it a reality. Here are some important things to remember to write down while you're planning for your new home.
Where do you want to live?
Will you need to be close to work?
When will you want to move?
What schools would you like to be zoned for?
What is your price range?
#2: Organize Your Finances
Before you talk to your lender, make sure you have a few things ready. No matter what your credit score is, you will need cash saved up. With every home purchase, you will need to put a portion of the sales price as a down payment. It is also extremely important to make sure that you will not need to make any large credit purchases after you're under contract and being approved for your loan. Any large purchases during your approval process can jeopardize the loan and the contract.
#3: Get your Pre-Approval Letter
This is one of the most important steps if you want to be taken seriously when trying to buy a home. Pre-Approval is not a final loan commitment. All this means is that you have met with your lender to discuss what you can afford. The Pre-Approval letter will help you when making offers; it tells the broker and the sellers that you can commit to getting the funds. Without the letter, accepting your offer would be too risky for the other parties.
#4: Call Your Realtor
This is where we come in. Buying or selling your home may seem simple but understanding all of the contract terms and what inspections you need can be more complicated than you would think. Not to mention that you could risk losing your own money so it is always best to have a professional help guide you through the process. Another benefit to having a Realtor is that we can set up custom searches for you with all the little details your heart desires. If you want to just get a look at what's out there check out the free tool we have for you to do your own custom search.
If you don't have a realtor yet or want to break up with yours Call Us. We can break the bad news to them for you.
#5: Find Your Home
You know what you want, have your pre-approval letter and your realtor has sent you a list of homes that came through your custom search. Now you pick the ones you want to see and go window shopping. You schedule showings with your realtor until you finally found your dream home with the double ovens and beautiful Jacuzzi Tub with 24 jets in the Master Bath. Now all you can think about is soaking in your brand new tub with a glass of wine.
#6: Make An Offer
This is where your adrenaline kicks in and things begin to get serious. You've made your offer on your dream home but you have to stay patient. Today's market is extremely competitive and you don't want to get your hopes up too soon. Be prepared to negotiate. Sometimes you have to make an offer with a higher down payment or earnest check than you had planned on.
#7: Closing
You played by all the rules and the day has come where you get to sign papers and move into your brand new home. Now you can cross "buying a new home" off your New Year's resolutions list and sit back and relax.
For more in-depth tips and advice check out our Buyer/Seller Info.